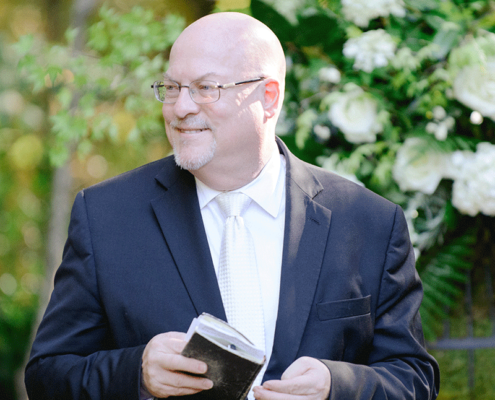 If you're reading this far into my website, you probably would like to know a little bit about me. I have been an officiant for 30 years. During that time I have performed over 800 weddings. I believe that your wedding day is about YOU. I want YOU to set the agenda. I am completely flexible in forming the ceremony to your preferences. And if you run out of ideas, I have plenty of suggestions from my years of involvement in so many different weddings.
I have performed weddings at hundreds of different venues.  Everywhere from historic hotels to charming old southern homes to busy restaurants to cozy mountain cabins with stunning views to quaint farms to . . .   Well, you get the idea!  And I would LOVE to be part of your wedding day.
I am also a professional musician and can add music to your ceremony as well. I can play either piano or keyboard and bring your favorite song to your special day.
I am available for counseling, either before your wedding or after.  You will find me to be warm and personable and genuinely interested in YOU.